Tension Headache Relief from Our Chiropractors in Edmonds, WA
If you suffer from tension headaches, you have a lot of company. Our chiropractor notes that as many as 80 percent of U.S. adults occasionally experience them and around 3 percent suffer from this type of headache daily. Fortunately, treatment from our Optimal Health Chiropractic and Massage Clinic in Edmonds can bring relief.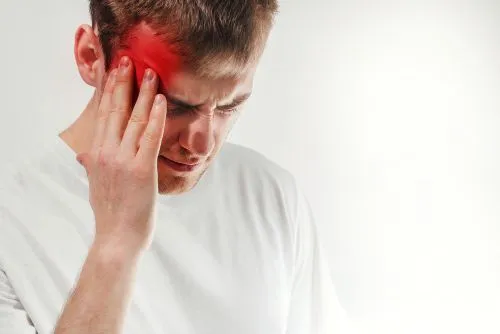 Overview of Tension Headaches
The three hallmarks associated with tension headaches are tightness, dull pain, and pressure around the forehead or the back of the head and neck. Experiencing this type of headache might feel like your head is in a vice.
The episodic headache type occurs on fewer than 15 days each month. When a patient experiences these headaches more often than that, the headaches are referred to as chronic.
Although a tension headache causes discomfort, it seldom interferes with normal daily activities. Vision, balance, and strength remain unaffected. Patients do not experience nausea or vomiting.
Our chiropractor cites the following as risk factors for tension headaches:
Insufficient rest
Low levels of iron
Poor posture
Considerable fatigue
Anxiety
Eye strain
Illnesses such as a cold or the flu
Hunger
Mental or emotional stress
Depression
Common symptoms include:
Pain or pressure up to a moderate level in the top, front, or side of the head
Aching muscles
Extreme fatigue
Headache that starts late in the day
Difficulty sleeping
Feeling irritable
Difficulty focusing
Mild light or noise sensitivity
Treatment Options from Our Practice
Chiropractic treatment of tension headaches has two goals. The first is relieving pain by relaxing tense muscles attached to the base of the skull. The second is reducing the frequency of occurrence by keeping all relevant musculature relaxed.
Chiropractic adjustments put joints in the proper alignment and make sure that muscles do not undergo additional stress. They free pinched or compressed nerves and reduce inflammation. In addition, massage therapy relaxes muscles. Undergoing chiropractic adjustments and massage therapy on a regular basis can help control this type of headache and make it possible to rely less on muscle relaxers and pain medication.
Once the patient experiences initial pain relief, exercises might be beneficial to help strengthen muscles. Stretches to loosen back and neck muscles relieve discomfort. Patients can also help prevent recurrences with self-help measures such as stretching at regular intervals while performing work on a computer.
Schedule a Consultation with Our Edmonds, WA Chiropractor
Our Optimal Health Chiropractic and Massage Clinic staff takes pride in providing expert pain relief and wellness care for Seattle-area residents. Our Edmonds chiropractor provides relief from headaches, neck pain, back pain, and injuries related to work or a car accident. Be sure to call us today at (425) 361-1839 to schedule an appointment and start on your path to wellness.