Scoliosis Relief from Our Chiropractor in Edmonds, WA
Most people assume that scoliosis is a relatively rare condition. However, up to 7 million Americans suffer from it. Our Edmonds chiropractor offers natural therapies that avoid surgery or medication for patients with this condition who visit our Optimal Health Chiropractic and Massage practice.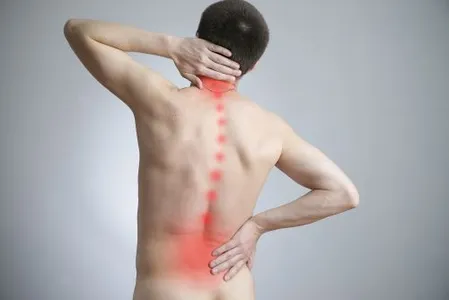 Scoliosis Overview
Although most people associate scoliosis with children, it also strikes adults. Healthcare providers define the disorder as a spinal curve exceeding 10 degrees.
The spine, which consists of stacked vertebrae, curves in a manner that allows bending and moving. In a patient with this disorder, there is excess curvature of the spinal column that is sometimes a progressive problem. The spine takes on a visible C or an S shape.
Roughly four of every five scoliotic patients have an idiopathic disorder, meaning that the cause remains unknown. In some patients, the condition is congenital, while it strikes others at a much later age.
For the remaining 20 percent of cases, the most common causes include:
Trauma
Neurological disease
Tumors
A majority of childhood sufferers develop this condition when they are 8 to 10 years old. Some never have any symptoms. Others exhibit:
Differing shoulder heights
Differing heights of each side of the back
Off-center head appearance
Pushed-out ribs
Hip that appears higher or different from the other one
Arms that do not extend straight down while standing
Scoliotic adults can experience wear that causes damage to bones and joints in the spine. Spinal discs deteriorate and then tilt, forming a curve. One of the first symptoms is pain in the back. Other symptoms include:
Uneven hips, shoulders, or both
Trouble walking
Fatigue
Being short of breath
Trouble standing straight
Development of bone spurs
Loss of height
Bump in the lower back
Leg weakness, numbness, or pain
Feeling full quickly while eating
Treatment Options
Diagnosing scoliosis requires a comprehensive physical exam that includes evaluating the individual's health history and analyzing his or her posture. Our chiropractor then develops a treatment plan customized for each patient.
With proper monitoring, most patients with this disorder enjoy normal, productive lives. A majority tolerate physical activity well.
The primary non-surgical options for dealing with spinal curvature are careful observation and bracing. Spinal manipulation and therapeutic exercise are often beneficial to scoliotic patients who also suffer from back pain.
Schedule a Consultation with Our Edmonds Chiropractor At Optimal Health Chiropractic and Massage!
Our Edmonds chiropractor and staff offer a full range of chiropractic care, spinal rehabilitation, massage, and acupuncture services to help you reach and maintain optimal health the holistic way. Be sure to call our Optimal Health Chiropractic and Massage practice today at (425) 361-1839 to schedule an appointment and start on your path to wellness.