Your Chiropractor in Edmonds
Are you looking for a chiropractor in Seattle to treat back pain, a car accident injury or even chronic migraines? If so, Optimal Health Chiropractic and Massage is here to help. We've been alleviating all types of pain problems for Edmonds, WA residents since 1996. From sports injuries to stiff neck, our Edmonds chiropractic clinic in Edmonds, WA, is here to provide you with a pain-free life.

Our Edmonds chiropractors offer an array of treatments to eliminate neck, back, and shoulder pain, as well as other aches and pains you may be experiencing.

Our clinic also specializes in acupuncture, massage therapy, and spinal rehab.
We treat a wide range of conditions, including:
Upper, Mid, and Lower Back Pain
Neck Pain and Stiffness
Sciatica
Sports Injuries
Shoulder Pain
Auto Accident Injuries
Work/Job Injuries
Muscle Pain
And more!
---
Auto Accident Chiropractic Care & Whiplash
If you've been in car accident and need a professional, caring auto accident chiropractor in Seattle, turn to us. Dr. Daryll Marshall-Inman and staff have been treating patients who've been involved in car accidents since 1996. Our Seattle chiropractors can provide whiplash treatments and pain relief – whether it's for neck strain, shoulder pain, or any type of pain problem resulting from an car accident.

---
Neck, Shoulder & Back Pain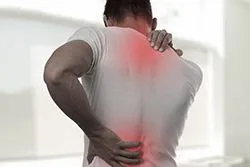 Optimal Health Chiropractic and Massage understands that suffering from chronic or recurring pain in the neck, shoulder or back area is not an easy thing. During your first visit, our Seattle back pain professionals will perform a detailed exam and evaluation to determine the cause for your pain. Identifying the precise location is key in achieving the optimal treatment for your needs. Through regular chiropractic adjustments and lifestyle changes, you can be healthier, more active and pain-free.

---
Workplace/Personal Injury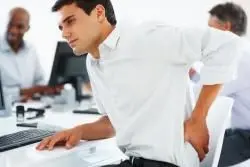 If you've sustained an injury on the job or in a motor vehicle accident, it's critical to see a health professional as soon as possible. As a leading chiropractor based in Edmonds, WA, we specialize in all types of workplace and personal injury-related issues. Our Seattle personal injury chiropractor recognizes that every patient faces unique health challenges. That's why our pain relief treatments are customized to each patient's needs. When you come to our office in pain, our first priority is to provide immediate relief. If you need a chiropractor for work injury, talk to us.

We are located in Edmonds, WA, a stone's throw from Lynnwood. We accept all major insurance plans and are open Saturdays by appointment. Whether it's to heal your sports injury after playing with the Seahawks, such as a sprain, or your chronic lower back pain, our Edmonds chiropractor is here to help.

Call our chiropractic office today to schedule an appointment!