Whiplash Diagnosis & Treatment From Our Injury Doctor in Edmonds, WA
Whiplash is a common injury that affects the soft tissues and ligaments in the neck.When the neck is suddenly and rapidly moved backward then forward, you may experience whiplash. This jerking action pulls on the muscles and ligaments in the neck and pushes them past their natural range of motion often causing tearing, strain and sprains. In severe cases, whiplash can also involve fractured or dislocated bones.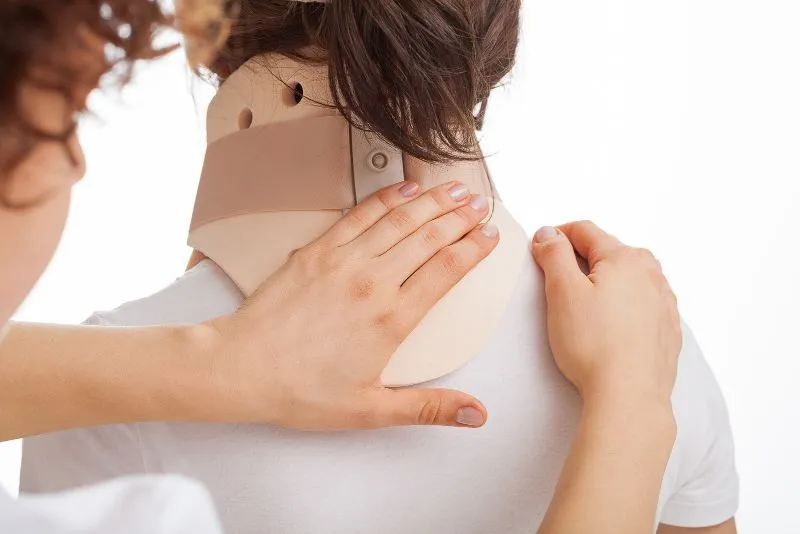 Most often, whiplash occurs in auto accidents, sports accidents, horseback riding accidents or when falling from a great height. As your whiplash injury doctor in the greater Seattle area, we see a great number of whiplash patients each year but understand that each patient and their symptoms are different than the last.
Common Whiplash Symptoms
In the majority of cases, the symptoms of whiplash will present themselves within 24 hours after an accident. However, in certain cases, you may not notice any symptoms for several days following an accident. This is why it is very important for patients not to refuse medical attention after an auto accident.
Some of the most common symptoms associated with whiplash include:
Neck pain and stiffness
Headaches, especially at the base of the head
Dizziness
Back pain
Fatigue
Decreased range of motion or loss of motion in the neck
Tingling or numbness in the arms
Less common symptoms include:
Muscle spasms
Blurred vision
Depression
Irritability
Lower back pain
Memory issues
Difficulty concentrating
Ringing in the ears
Sleep disturbances
Whiplash Diagnosis
After an accident, most patients will be taken to the hospital or doctor to diagnose any symptoms they may be experiencing. During a chiropractic exam at our office, you can expect the doctor to examine the affected area(s) to determine if there are any injuries that may require treatment. Based off of your symptoms and the findings from your exam, it may be necessary to wear a collar on your neck for additional support.
If the doctor feels that they are needed, they may order X-rays and other diagnostic tests to rule out any more severe damage to the neck and spine. Depending on their findings, it may be necessary to wear the cervical collar for an extended period of time.
Whiplash Treatment Options
In the majority of instances, whiplash does not lead to long-term neck issues and once you are healed, you should not have trouble with any degenerative diseases or arthritis. As an alternative to prescription drugs, chiropractic treatment can be used to ease the pain associated with whiplash and speed the healing process. Using a combination of chiropractic adjustments, massage therapy, physical therapy and at-home strengthening exercises, you can reduce prolonged pain symptoms and restore your total range of motion after an accident with our comprehensive whiplash treatment plans.
While most whiplash cases can be resolved fairly easily with chiropractic treatment methods, others may result in long-term chronic pain issues. If you are experiencing prolonged pain related to whiplash, it is important that you consult our whiplash injury doctor to examine your condition and find the best treatment option for your lifestyle and your budget.
Schedule an Appointment at Optimal Health Chiropractic & Massage Clinic Today
If you or a loved one is experiencing any of the painful symptoms of whiplash following an accident, it is important that you schedule an exam with our experienced and knowledgeable team. Don't let your whiplash symptoms go untreated and risk further injury to your neck and spine! Instead, call (425) 361-1839 or visit our team online today to request an initial consultation.