Your Chiropractor in Mountlake Terrace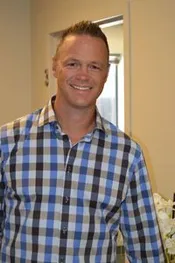 Experiencing lower back pain? Stiff neck? Auto accident injury? Optimal Health Chiropractic and Massage can help.
Our Mountlake Terrace chiropractor, Dr. Daryll Marshall-Inman, and staff has been providing pain relief and long-term health wellness for the city of Mountlake Terrace and the greater Seattle area since 1996.
Our chiropractor in Mountlake Terrace, WA takes a unique approach to providing chiropractic care that can make a significant difference for your overall health.
We specialize in:
Back Pain
Neck Stiffness
Car Accident Injuries & Whiplash
Workplace/Personal Injuries
Sports Injuries
Joint Pain
Muscle Pain
We have nearly 20 years of experience providing chiropractic care, therapeutic massage and more to help people get back to living a pain-free life. No matter if you got a sprain playing football at Mountlake Terrace High School or got into a motor vehicle wreck leaving work at Premera Blue Cross, we can help.
We are located in Edmonds, a stone's throw from Mountlake Terrace. If you live nearby in Lynnwood, Esperance, Alderwood Manor or even Shoreline, we welcome you and your family, too!
Call our chiropractic office today to schedule an appointment!