Your Chiropractor in Lynnwood
If you need to see a chiropractor in Lynnwood, WA, Optimal Health Chiropractic and Massage can help. We've been alleviating pain for residents throughout Snohomish County since 1997. From sciatica leg pain treatment to massage therapy for lower back pain, our Lynnwood chiropractic clinic is here for you.
During your first visit, our Lynnwood chiropractor, Dr. Marshall-Inman, will perform a detailed exam and evaluation to determine the cause of your pain. We treat all types of conditions and pain points including:
Upper, Mid, and Lower Back Pain
Neck Pain and Stiffness
Sciatica
Sports Injuries
Shoulder Pain
Auto Accident Injuries
Work/Job Injuries
Muscle Pain
And more!
---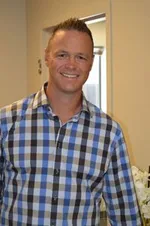 We are located in Edmonds, WA, a stone's throw from Lynnwood. We accept all major insurance plans and are open Saturdays by appointment.
Whether you need to heal your chronic sports injuries, including sprains and strains, or need a deep tissue massage, call us today. Our Lynnwood chiropractor can accurately diagnose your injuries and recommend a comprehensive treatment program to reduce your pain and prevent future injuries.
Dr. Daryll Marshall at Edmonds Family Medical Center has changed my life.I did not realize how bad I was. I feel like a new person. I regret waiting so long - Peggy Halbakken
Call our chiropractic office today to schedule an appointment!